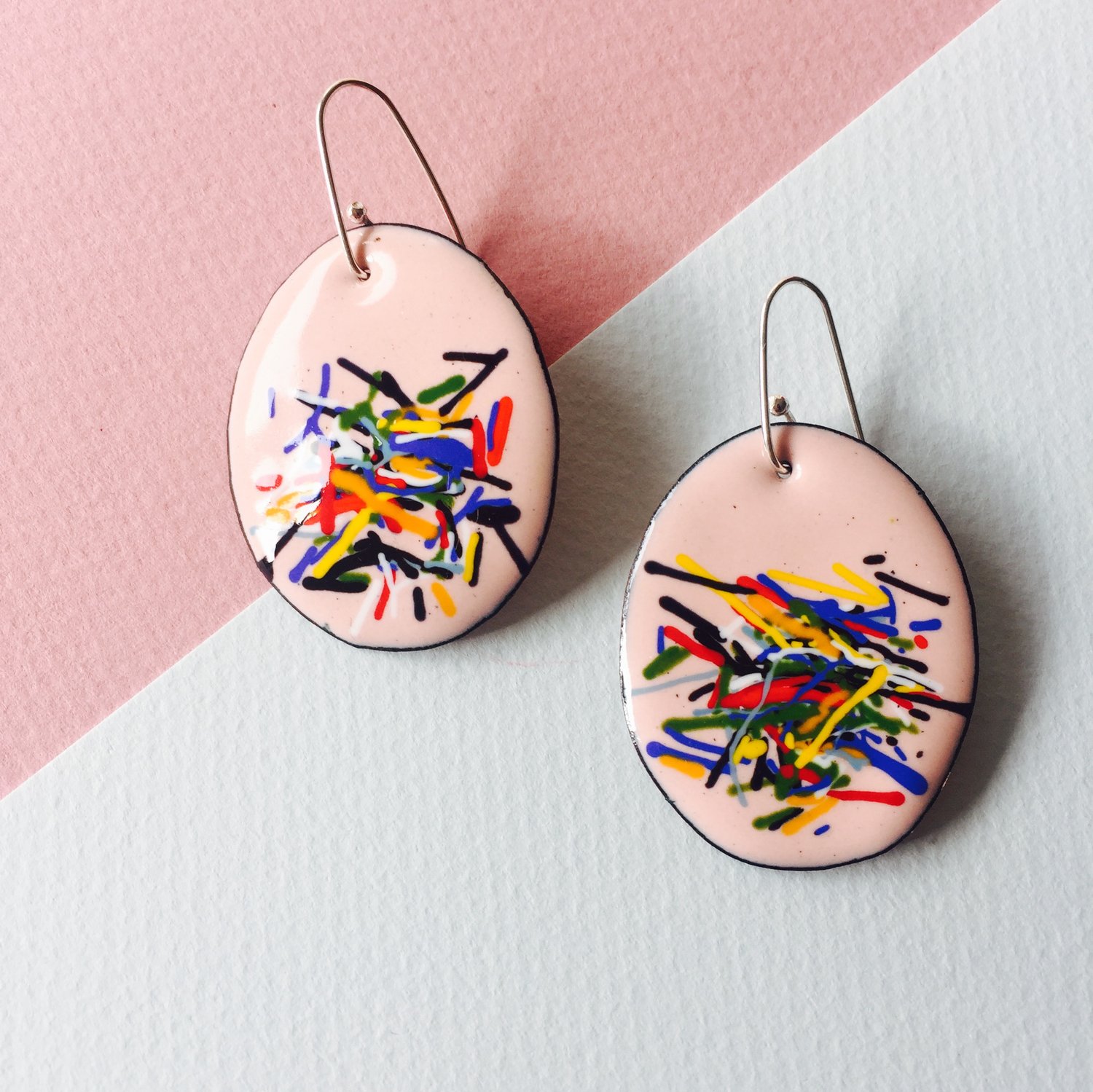 Confetti in Blush pink - small
Handmade enameled Confetti earrings in Blush Pink with coloured glass detailing.
Each pair are attached with handmade sterling silver hooks.
Please note - each item is handmade so therefor slight variations between pieces is to be expected.
Feel free to contact us for colour and shape variations.